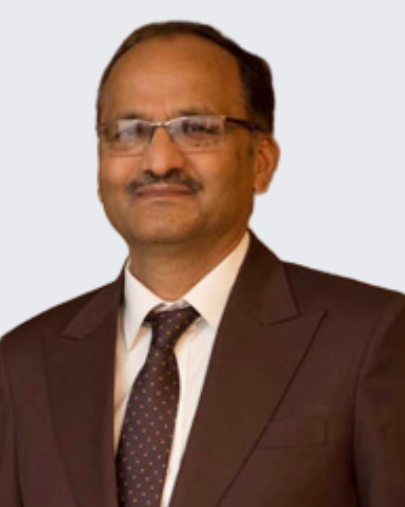 Mr. Sanjay Banthia
Mr. Sanjay Banthia is an accomplished business leader with a strong background in economics and mathematics. With over 35 years of diverse business experience, Mr. Banthia has made a significant impact in various industries.
In the late 1980s, he ventured and made his mark in the timber business and went on to secure distributorships of some of the biggest names in industrial products such as Castrol, Bechem Lubricants, Fenner India, and Adorfontech, to name a few. In 2011, Mr. Banthia ventured into the manufacturing of woven PP bags and fabrics, which now supplies to top cement plants across the country. His entrepreneurial spirit and visionary leadership have enabled Dhuleva Industries to grow and thrive in the highly competitive market.
Under his guidance, we as a company have achieved remarkable success, expanding our product line and customer base, while maintaining a strong commitment to quality and customer satisfaction.
Mr. Sambhav Banthia
With more than a decade of diverse work experience in woven PP bags, renewable energy, mining, and affordable housing markets, Mr. Sambhav Banthia is a true expert in his field. He has studied Business Administration from London University and International Marketing from NYU. He has also studied Entrepreneurship Leadership from IIM-Ahmedabad.
Mr. Sambhav Banthia's passion for economic development and his continuous thirst for knowledge have helped him to become a successful entrepreneur. He established Dhuleva Industries in 2011 and, under his leadership, the company has become the packaging provider for some of the top brands of India, in Cement, Agro, Fertilizer, Animal feed and Mineral industries.
Mr. Banthia sets the bar high and encourages his team to do the same. He is committed to fostering a culture of innovation and continuous improvement, ensuring that Dhuleva Industries remains at the forefront of its industry. His leadership has propelled Dhuleva Industries to new heights, and we are proud to be led by him.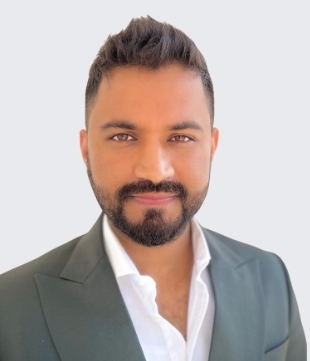 ---

Vision
Our vision is to be the leading PP woven bags and fabric manufacturer not only in India but globally. We want to be known for delivering high-quality products and excellent customer experience. As one of the best PP woven manufacturing companies in India, we strive to be the go-to choice for customers looking for premium PP woven fabric bags. We aim to achieve this by maintaining our focus on quality and customer satisfaction while ensuring sustainability and growth. We believe in sustainable growth and strive to adopt sustainable practices in and around our company. We are constantly looking for ways to improve our production process and evolve our products to meet the ever-growing demands of the industry. We want to build a network all over the world so we can contribute to the growth of all the people attached to us.

Mission
Our mission is to provide our customers with the best quality woven bags and fabrics that meet their specific requirements. We aim to achieve this by leveraging our highly advanced technology and skilled workforce to produce innovative products that are both reliable and cost-effective. We take pride in our commitment to superior quality products, on-time delivery, and customer-oriented services. Our USP is the high-quality woven bags and fabrics we produce that are popular among our customers. We aim to maintain this high standard and be the leading woven bag manufacturer in India. As the #1 woven polypropylene bag manufacturers in India, we are committed to providing our customers with superior products and exceptional services.

Quality
Our commitment to delivering superior quality products is unmatched. We use only the best materials and advanced technology to manufacture our products, ensuring that they meet and exceed our customers' expectations.

Customer-centric approach
We believe in putting our customers at the heart of everything we do. Our customer-centric approach ensures that we listen to our customers' needs, deliver on our promises, and provide exceptional customer service.

Innovation
We continuously strive to innovate and improve our products and processes. Our investment in advanced technology and research & development enables us to stay ahead of the competition and provide our customers with the best solutions.

Sustainability
We are committed to operating sustainabily and reducing our environmental impact. We adopt sustainable practices in our operations and products and actively seek ways to reduce waste and conserve resources.

Integrity
We conduct our business with honesty, transparency, and ethical practices. Our integrity is reflected in our interactions with our customers, employees, and community.

Teamwork
We believe in the power of teamwork and collaboration. Our diverse and skilled workforce works together to achieve common goals and deliver exceptional results for our customers.
Our Team
We take pride in our close-knit team of dynamic, driven, and talented achievers. Our team consists of professionals with over two decades of experience across Engineering, Finance, Sales, and Marketing. Each member of our team brings unique skills and expertise to the table, contributing to our success as a leading manufacturer of PP Woven Fabrics, PP Woven Sacks, and BOPP bags in India.
As a team, we are passionate about developing innovative solutions and learning new technologies, ensuring that the result is always the very best. Our promise to customer satisfaction is at the core of everything we do. We always deliver orders on the earliest possible dates, providing our customers with ease and peace of mind when working with us. Our team is guided by a commitment to superior quality products, on-time delivery, and customer-oriented services. We are forward-thinking, always looking for new and better ways to serve our customers.
If you believe you are someone who shares these values, we are always looking for members to join us in our mission.
Our Clients
We are registered suppliers of the following companies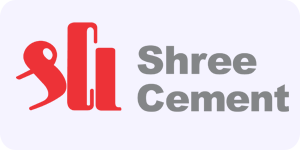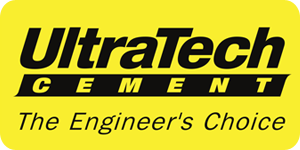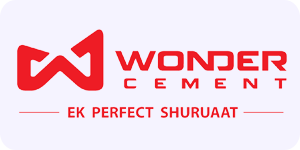 and many other mineral companies.