Our Vision
Our vision is to be the leading PP woven bags and fabric manufacturer not only in India but globally. We want to be known for delivering high-quality products and excellent customer experience. As one of the best PP woven manufacturing companies in India, we strive to be the go-to choice for customers looking for premium PP woven fabric bags.


Our Quality
At Dhuleva Industries, we understand the importance of providing our customers with high-quality PP woven bags and fabrics. Through our high-end quality control labs, we ensure that every bag and fabric we produce meets the highest quality standards, making us the most dependable choice for all your packaging needs.


Sustainability
We believe in sustainable manufacturing practices to reduce our impact on the environment. We strive to use eco-friendly materials in our production process, and our goal is to minimize waste and emissions. We are committed to delivering high-quality products that are not only durable but also sustainable for a better tomorrow.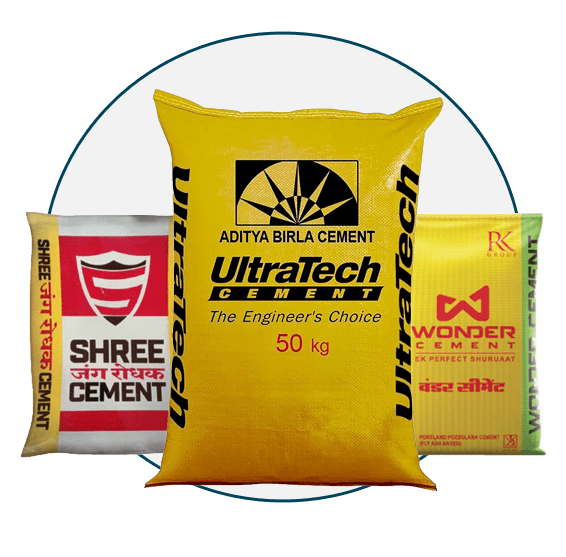 Welcome To
Dhuleva Industries
Leading the Woven Pp Bags & Fabrics Industry in India.
We have been delivering high-quality products for over a decade and have established ourselves as a reliable and trustworthy brand in the industry. We specialise in manufacturing different types of polypropylene fabrics and bags, including PP Woven Sacks, BOPP bags, Cement Bags, Sandbags, Clear Woven Bags, PP Laminated Bags, Top Hemmed Bags, Foodgrain Bags, and Rice Bags. Our products are known for their exceptional finish, lightweight, long-lasting build, and high quality.
We cater to a wide range of industries, including the construction, agriculture, food, and packaging sectors. We aim to provide our clients with a hassle-free experience and ensure that their journey with us is seamless. As a leading PP Woven Bags manufacturer in India, Cement Bag manufacturer in India and Sand Bag manufacturer in India, we use advanced technology machines from 'Lohia Starlinger Ltd' to manufacture our products.
Our Products
Pp Woven Bags Manufacturers
PP Woven Fabric
Laminated PP Woven Fabric: We are a leading laminated PP Woven fabric manufacturer in India.
Uv Stabilized woven pp fabric: We produce long-lasting and lightweight fabrics that are ideal for various applications.
Antistatic woven pp fabric: These fabrics are designed to prevent static build-up and discharge
Coloured woven pp fabric: Choose from our extensive collection of coloured woven PP fabrics to meet your specific needs.